Venue
The Faculty of Humanities and Social Sciences
Ivana Lučića 3
10 000 Zagreb, Croatia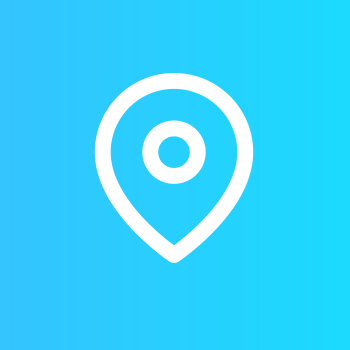 WiFi
Wireless internet is available throughout the Faculty of Humanities and Social Sciences. If you have a personal account with an Eduroam-affiliated institute, you can access the internet through Eduroam.
Accomodation
Croatia will take over the presidency of EU Council on January 1st 2020, ending on June 30th 2020. Zagreb is expected to be very popular city during the NooJ 2020 Conference time. Thus, it is advisable that you book your accomodations in advance.
Zagreb Tourist Board regulated online booking site for private accommodations.
For student dorms... please check back soon. We are working hard to find the best places for your stay.
What to see while in Zagreb
You're in Zagreb for the 14th NooJ 2020 International Conference, but you came early or have some time left before going back home?
Worry not! Croatia, and in this case Zagreb specifically, has a lot to offer. Here are some activities and sightseeing opportunities we recommend.
Ban Jelačić Square, Ilica and "Flower Square"
Ban Jelačić Square is Zagreb's central square.
Excerpts from the Wikipedia page: "The square has existed since the 17th century. Its first name was Harmica. The oldest standing building, dating from the 18th century, is situated at 1 Ban Jelačić Square." "A large statue of ban Josip Jelačić on a horse, created by Austrian sculptor Anton Dominik Fernkorn was installed on 19 October 1866 (…)" "The 1987 Summer Universiade (World University Games) was held in Zagreb. The city used the event to renovate and revitalize the city. The square was repaved with stone blocks and made part of the downtown pedestrian zone."

To get to Ban Jelačić Square from The Faculty of Humanities and Social Sciences of the University of Zagreb, you can take a 30 minute walk, or you can use the public transit system by taking tram number 13 (direction Žitnjak) from tram station "Sveučilišna aleja", or trams 12 (direction Dubrava), 14 (direction Mihaljevac), 17 (direction Prečko) from tram station "Zagrepčanka". Both tram stations are in 5-10 minute walking distance from our faculty.
Location on Google Maps!
From Ban Jelačić Square you can continue your tour by taking a walk through Ilica street. Ilica is the longest street in Zagreb and has a lot of shops. In wintertime, it is magnificently decorated with Christmas lights. Location of the beginning of Ilica street
Near Ban Jelačić Square, there is also Petar Preradović Square. It's commonly known as "Flower Square" because it has a nice flower market. Here you can also visit many shops in Cvjetni trg shopping centre, or simply walk around – Ban Jelačić Square, Ilica and Flower Square are colloquially known as "špica" – meaning they are the "go-to places" to be seen and to see others. Location of Petar Preradović Square
Visa information
Documents required to enter Croatia
citizens of EU countries can enter Croatia with a valid ID or a passport

citizens of EU countries, Canada, Australia, New Zealand and the US do not need a visa

citizens of non-EU countries can enter Croatia only with a valid passport
Travel information
If you are arriving by plane...
Please check the Franjo Tuđman Airport official web page.
From the airport to Zagreb, you can arrive via:
ZET bus - bus line 209 [Zagreb – Franjo Tuđman Airport – Velika Gorica]

departures are scheduled every 35 minutes
covers 2 tariff zones

Airport shuttle

leaves from Zagreb Bus Station
departures are scheduled every 30 minutes
Zagreb Bus Station to Zagreb Airport, one way – 30 kn
Zagreb Airport to Zagreb Bus Station, one way – 30 kn
Zagreb Airport - Zagreb Bus Station, daily return ticket – 40 kn
buy tickets online or at Zagreb Bus Station
Rount and timetable info at Pleso prijevoz website

Taxi/Rent-a-car

taxi stand at the Passenger Terminal on the Ground Floor
rent-a-car services available at the airport
If you are arriving by bus...
Please check the Zagreb Bus Station official web page.